Open House 2023
The TKSS Experience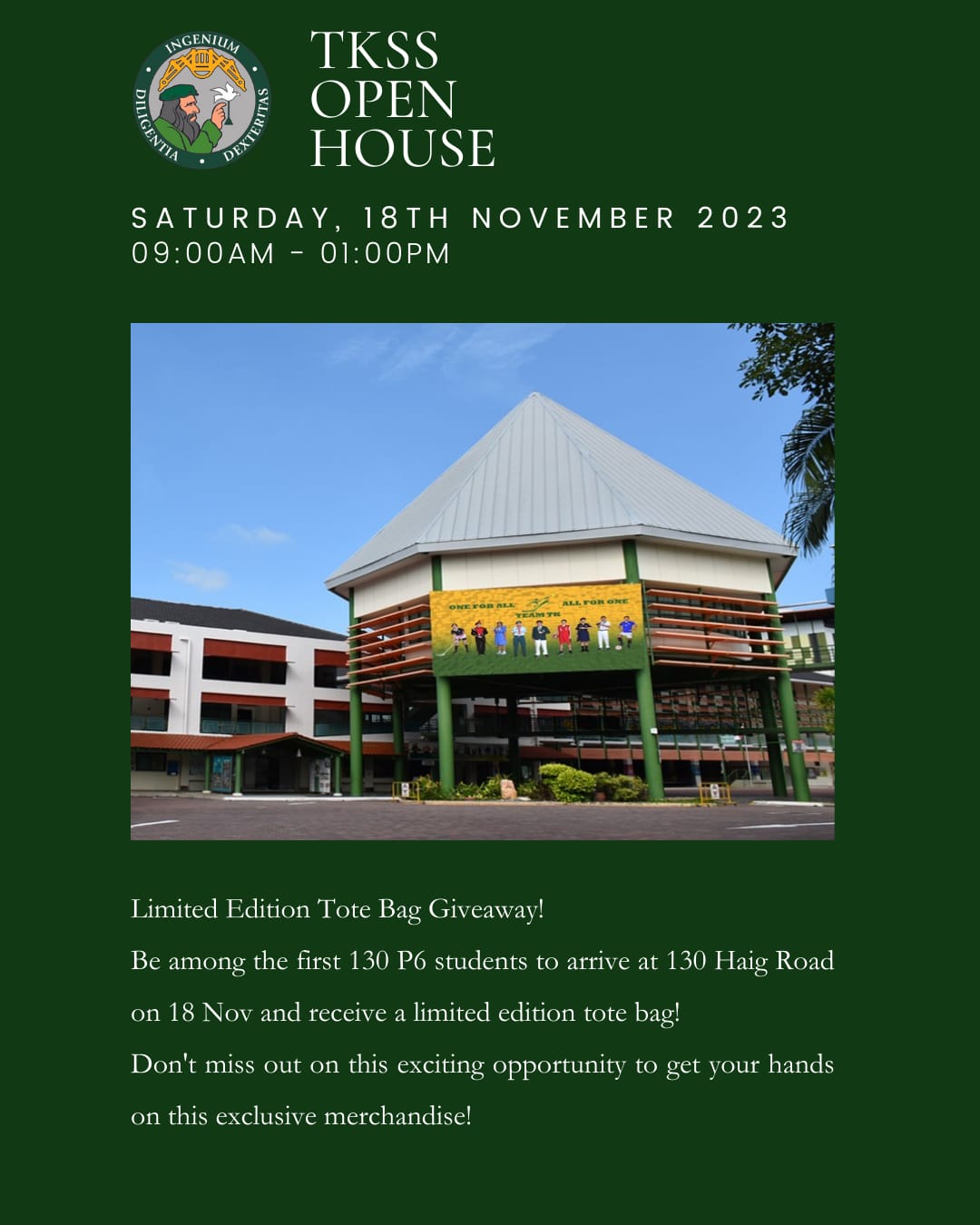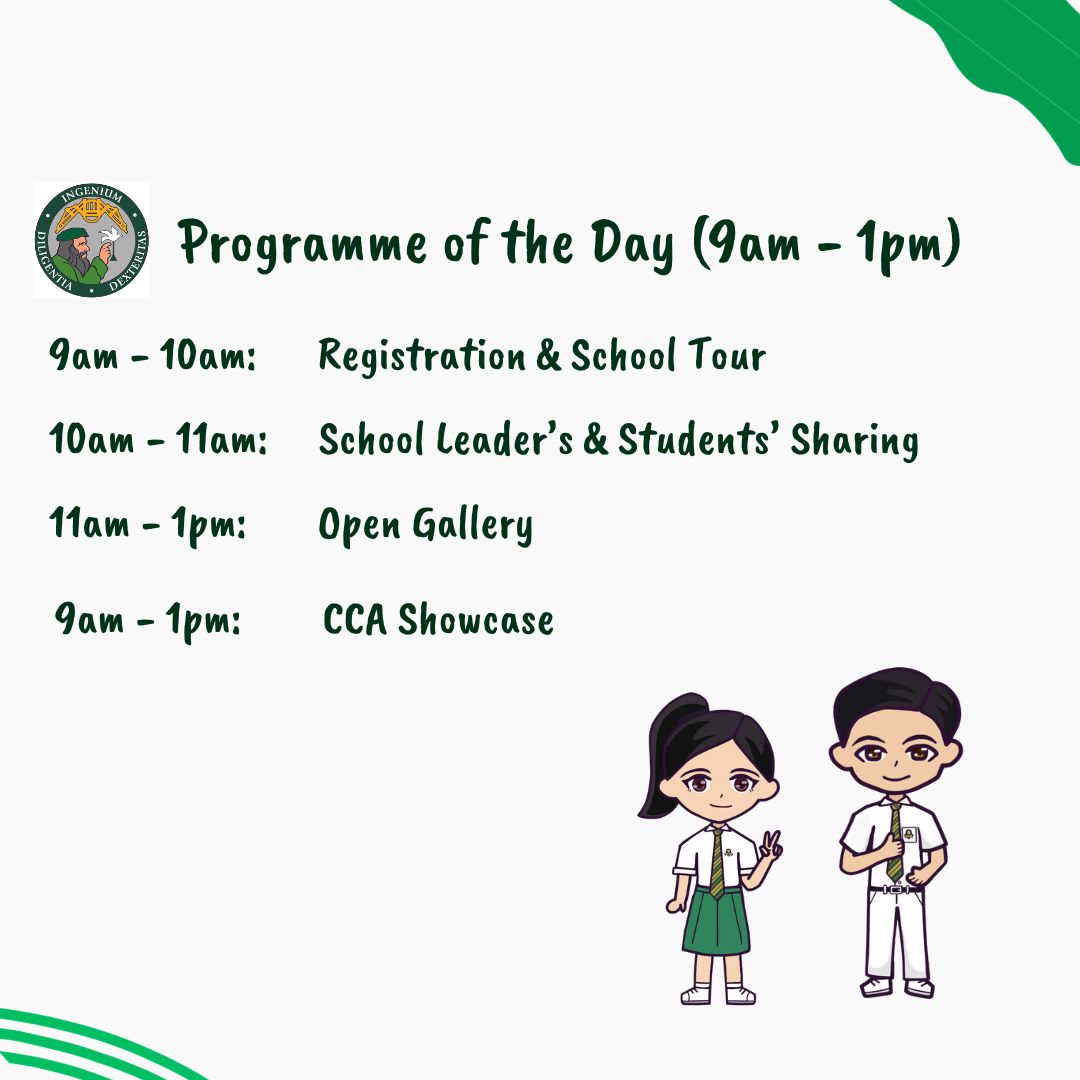 Open House Programme is out!
We are excited to announce that the programme for our Open House on 18 November 2023 is now out!
Please note:
Visitors are advised to enter the school premises via the main gate.
We will not be able to accept more cars, so all drivers are advised to park at the nearest carpark at Haig Rd, Block 1, Singapore 429746.
We look forward to seeing you at our Open House!